Michaeleen Doucleff had me at "control."
"Our culture focuses almost entirely on one aspect of the parent-child relationship," she writes in her new book, "Hunt, Gather, Parent: What Ancient Cultures Can Teach Us About the Lost Art of Raising Happy, Helpful Little Humans."
"The most common parenting 'styles' all revolve around control," Doucleff writes. "Helicopter parents exert maximal control. Free-range parents exert minimal. Our culture thinks either the adult is in control or the child is in control."
Doesn't leave much room for harmony, does it?
Doucleff, a correspondent for NPR's science desk, traveled the world with her daughter, Rosy, living with and learning from parents in the Maya, Hadzabe and Inuit cultures. She also interviewed anthropologists, evolutionary biologists and psychologists to find out what affects children's health and development, and how our understanding of such things has evolved over time.
Her book shot quickly onto The New York Times bestseller list and is generating a lot of buzz among parents, particularly parents of young children. The book focuses largely on removing the adversarial tension — rooted in that battle for control — that leads to grocery store tantrums, bedtime wars, morning meltdowns and the like.
It's a fascinating read, though, even if your children are far beyond the toddler years. (Stanford University dean and "How to Raise an Adult" author Julie Lythcott-Haims called it "the parenting book I've been waiting for!!!") Or, if you simply want to better understand some of the forces that shape the parenting culture, parenting advice and parenting pressures that permeate so much of American life.
Early in the book, Doucleff identifies "massive bias" in most of the psychological research used to help us understand human behavior.
"The vast majority of studies — about 96% — examined only people from European backgrounds," Doucleff writes. "And yet people of European descent make up only about 12% of the world's population." The whole field of psychology, Joe Henrich (a psychologist) told her, is studying "a thin slice of humanity."
That translates to most of the expert advice and insights that we receive around best parenting practices coming from a perspective that Henrich and his colleagues labeled WEIRD: Western, Educated, Industrialized, Rich and Democratic. And many such practices, Doucleff writes, aren't exactly time-tested.
"Western culture is relatively new at raising children," she writes. "On the world parenting stage, we're the ingenues."
In her travels, Doucleff finds that families don't place the same boundaries around childhood that Americans tend to. Kids have fewer toys and child-centric activities and child-centric spaces (she never stumbled upon the Inuit version of Chuck E. Cheese) and spend more of their time simply inhabiting the same world as grown-ups — playing alongside them, learning to use their tools, helping with their responsibilities.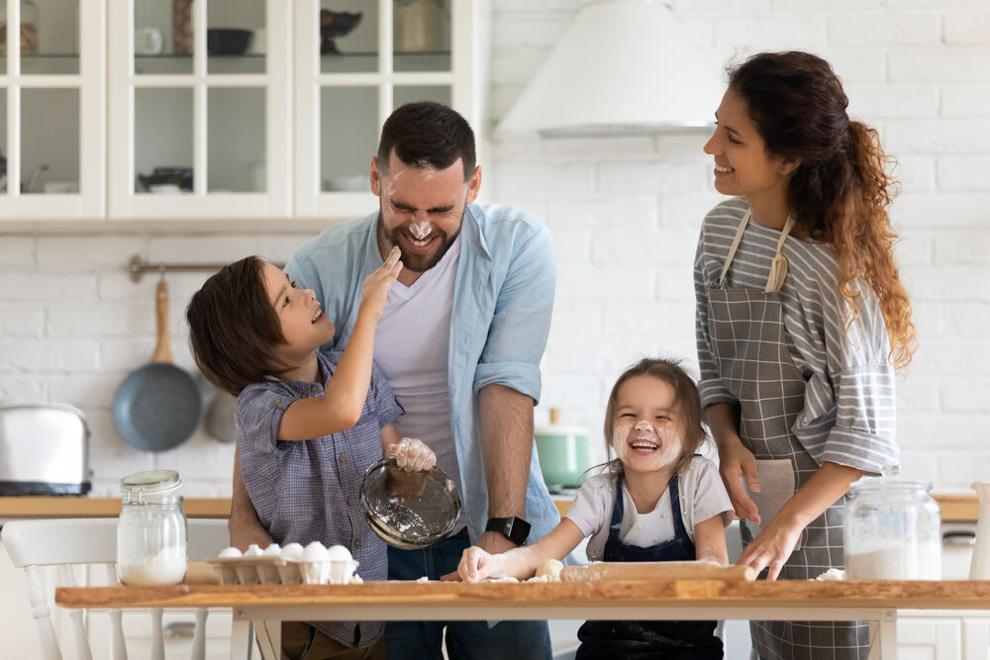 Parenthood and childhood aren't segmented into specific identities — identities that are then marketed to and commoditized — nearly as much in the cultures Doucleff studied.
"Here in the West," she writes, "we often employ two types of motivation: rewards (e.g., praise, gifts, stickers, allowances) and punishment (e.g., yelling, timeouts, groundings, threats). But in many cultures, moms and dads tap into another type of motivation: a child's drive to fit in with their family and to work together as a team. To belong."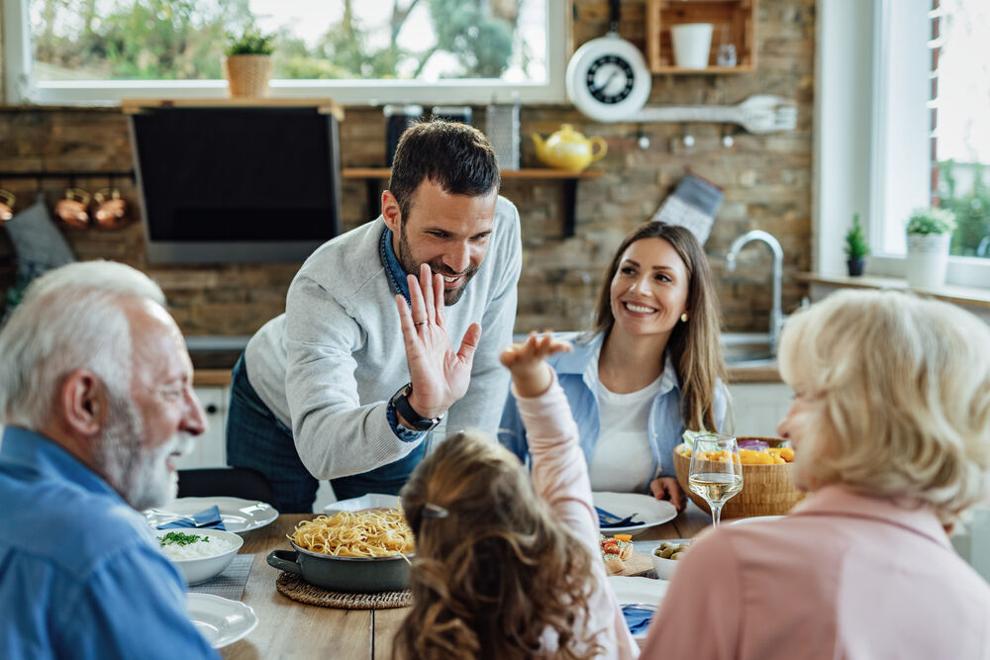 Moms and dads also get a lot more help in other cultures. There's a refreshing lack of stigma in relying on neighbors, grandparents, cousins, aunts, uncles and friends to raise children. It's expected and encouraged, in fact, because of the tremendous benefits to both the child and his or her parents.
"For hundreds of thousands of years, parenting was a multigenerational affair," Doucleff writes. "Kids evolved to learn from a bunch of different people of all ages."
People she met regarded Doucleff as a bit of an oddity, traveling alone with her daughter, acknowledging that back home in California she and her husband largely raised their daughter alone.
"Your daughter must be sick of you," a woman in the village of Kugaaruk tells Doucleff. "This is why she is misbehaving."
She observes children and parents who appear to be more at peace with themselves and each other, and who also — and this feels huge to me — feel connected to and responsible for the people around them.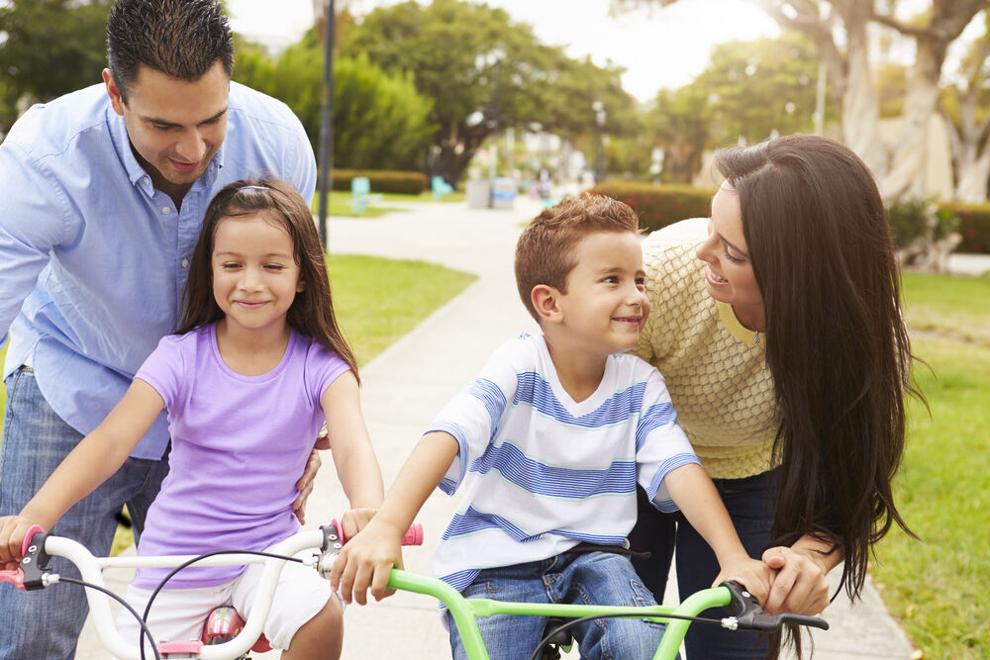 The book invites a mindset shift, for sure. But I couldn't help but wonder, simultaneously, what policies the United States could enact to foster a less frantic, less segmented, more harmonious existence for parents and the humans we raise.
It would be wonderful, for example, if new parents were guaranteed paid time off to bond with and care for their newborn or newly adopted children. It would benefit both parents and children to make high-quality, affordable child care accessible to all families, rather than asking parents to cobble together a patchwork quilt of (often quite expensive) helpers.
It would be great if we could, as a country, stop pretending that a child doesn't require the care or concern or attention of anyone beyond that child's parents — and if we stopped making parents feel guilty and inept for not being able to master child-rearing with little to no help.
Doucleff was inspired to write this book out of her own frustrations and fatigue and sorrows brought on by parenting Rosy.
"Never before had I been so bad at something that I wanted to be good at," she writes in the book's prologue.
I love a lot of what she discovered through her research and passes along to her readers. I would love it even more if we used it not just in our own households, but also to apply some public pressure on policymakers to create a more family-friendly nation that stops making parents feel like they're bad at something, when in fact they're just not getting enough help.
Copyright 2021 Tribune Content Agency.